BEHOLD... THE ARCTOPUS' Upcoming Album 'Hapeleptic Overtrove' Now Streaming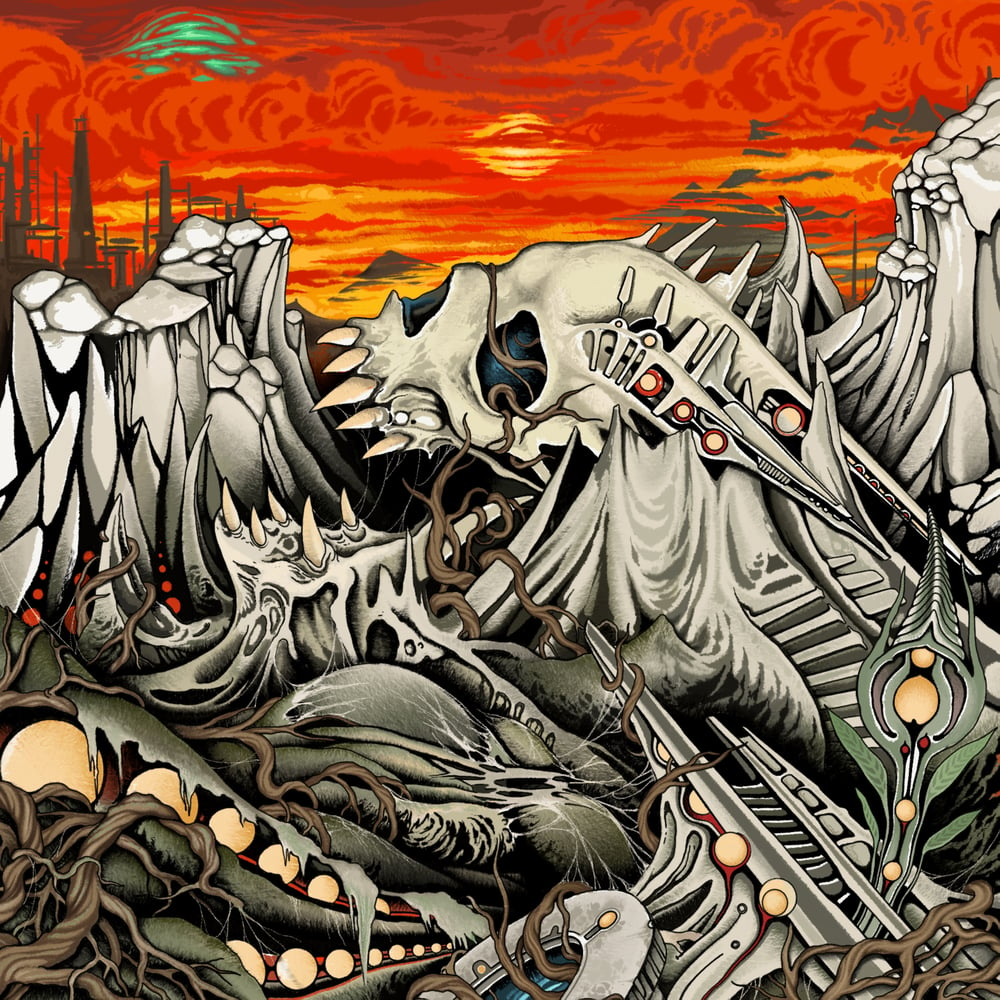 New York (NY) - Invisible Oranges has premiered Hapeleptic Overtrove, the forthcoming album from BEHOLD... THE ARCTOPUS. Stream it below!
Hapeleptic Overtrove (Exclusive Album Stream)
invisibleoranges.com/behold-the-arctopus-hapeleptic-overtrove-premiere/
Willowtip Records will release Hapeleptic Overtrove, the band's 7th recording, June 12 on vinyl LP and digital formats. The CD version will be released via P2.
PRE-ORDERS:
Willowtip: bit.ly/hepeleptic-willowtip
Bandcamp: bit.ly/hepeleptic-bandcamp
P2 (CD): p2loggia.bigcartel.com
"Behold the Arctopus is about the challenge, about extremity in heavy metal expressed through cognitive difficulty and the enthralling challenge of trying to master the twists and turns of these compositions, slippery as an eel fresh from the water. Hapeleptic Overtrove doesn't let us down on this mark."
- Invisible Oranges
"The album finds the band making a key evolutionary step. Its wildest creation to date."
- Rolling Stone
"This is a stunning display of compositional creativity and musicianship that belongs in any conversation that claims metal as a genre is dead."
- Heavy Blog is Heavy
"A high quality release with no signs of creative stoppage."
- Noob Heavy
The band released the following statement concerning the new album:
The 7th Behold the Arctopus recording, Hapeleptic Overtrove is imminent! This time, the band teams up with Willowtip, P2, and Denses(s) for what will be our most extreme, unique, and controversial album. Colin Marston (Warr guitar) and Mike Lerner (guitar guitar) are joined by drummer Jason Bauers (previously of Psyopus), who has brought his experience with classical percussion to the table, allowing the drums to become another melodic voice, rather than just a metric skeleton. For the new compositions, inspiration was drawn from the non-traditional setup of English free jazz drummer Tony Oxley, and the percussion music of 20th century composers Iannis Xenakis, Edgard Varese, and Elliott Carter. The drum kit for the new album removes extreme metal's constant harsh static wash by deleting all hi-hats, crashes, and ride cymbals, replacing them with almglocken, wooden plank, metal pipe, broken stacks, and bell/chimes. Sticks are replaced by mallets, and, more importantly, the function of the drums is no longer to play 'beats.' Instead the drums take on a role more similar to the guitars, resulting in a sound closer to chamber music than rock.
Is anyone else tired of how painfully slow metal has evolved recently compared to how quickly innovations occurred at the end of the last century? Think about how drastic and surprising changes were in the 5 years between 1988 and 1993, versus how stagnant metal between 2015 - 2020 has been. On Hapeleptic Overtrove, Behold the Arctopus shows the utmost respect for the true spirit of extreme metal: a musical world that should challenge the audience to listen to and think about things in new ways, while reveling in mystery, surprise and excess which is simultaneously baroque and primitive."
Track Listing
1 Quithtion
2 Adult Contemporary
3 Telapthy Apathy
4 Blessing in Disgust
5 Forgotten Explanations
6 Other Realms (Instrumental)
7 Perverse.Esoteric.Different.
8 Hapelectic Perspective Request
9 Quithtion Overtrove

BEHOLD THE ARCTOPUS
Formed in 2001, New York City
Line-up:
Colin Marston (Gorguts, Krallice, Dysrhythmia) : Warr Guitar
Mike Lerner (ex-Direwolf, ex-Nader Sadek-live): Guitar Guitar
Jason Bauers: Metal, Wood, Plastic
facebook.com/beholdthearctopus/
instagram.com/beholdthearctopus/
beholdthearctopus.bandcamp.com/
instagram.com/willowtiprecords/